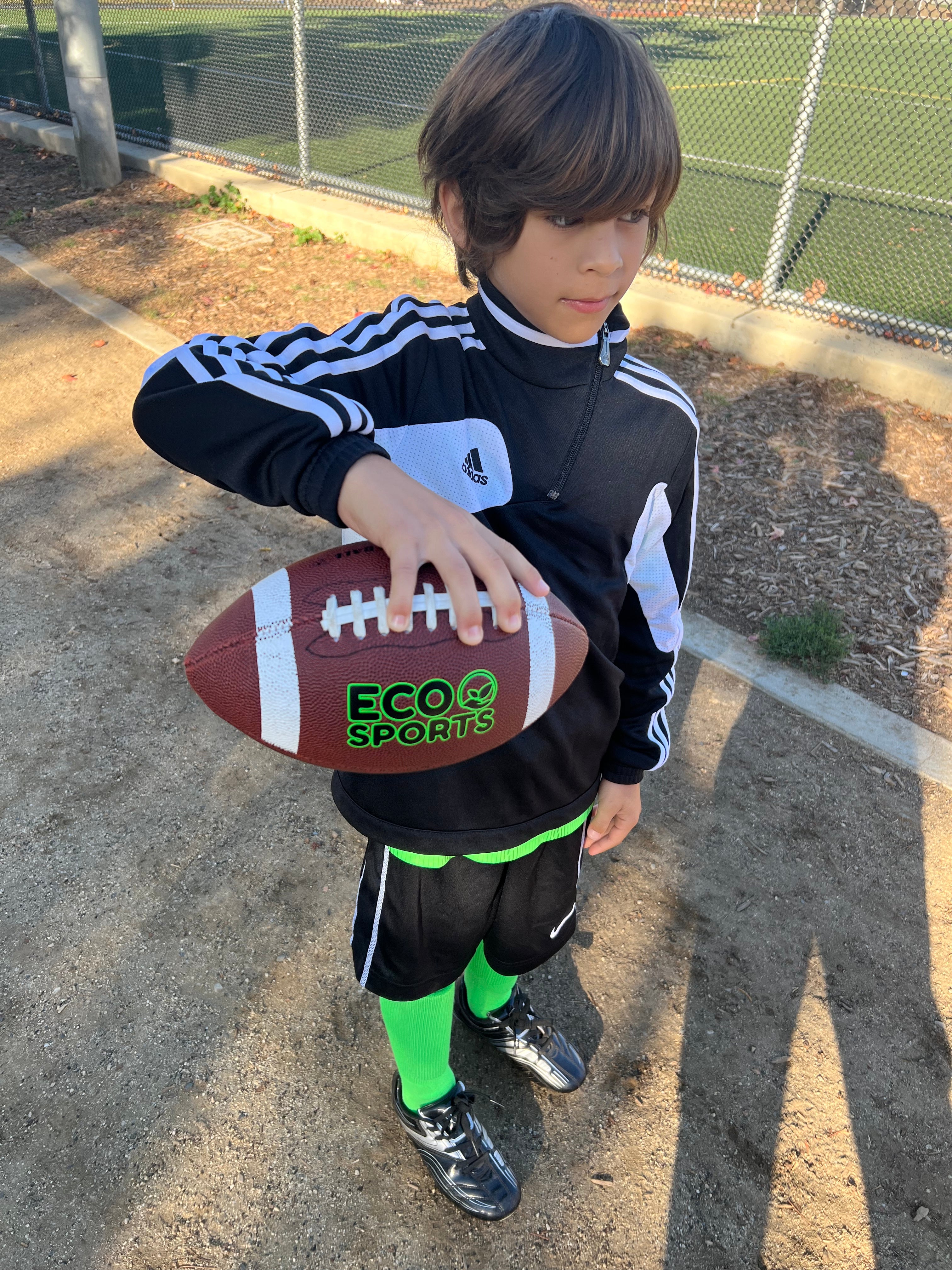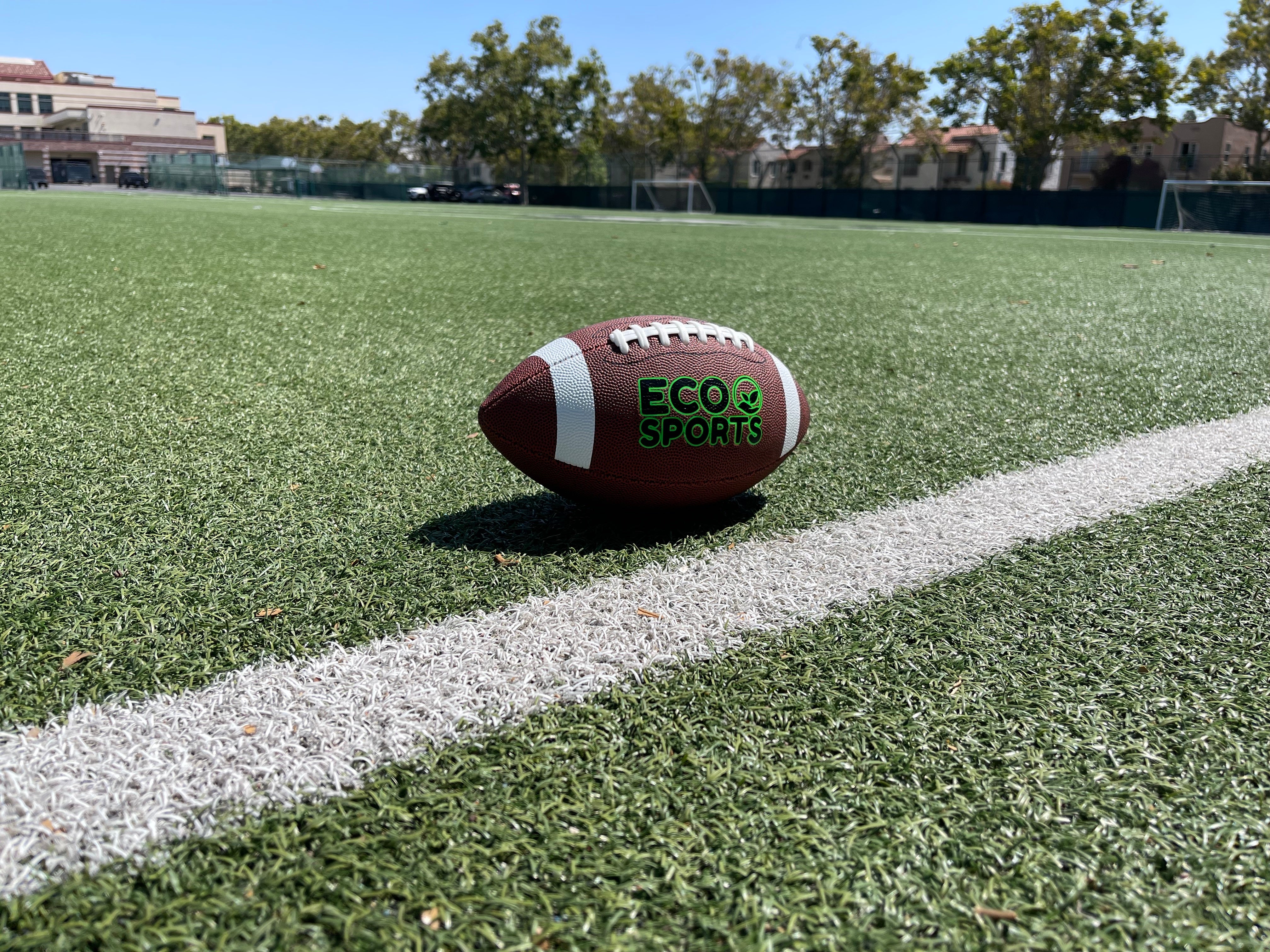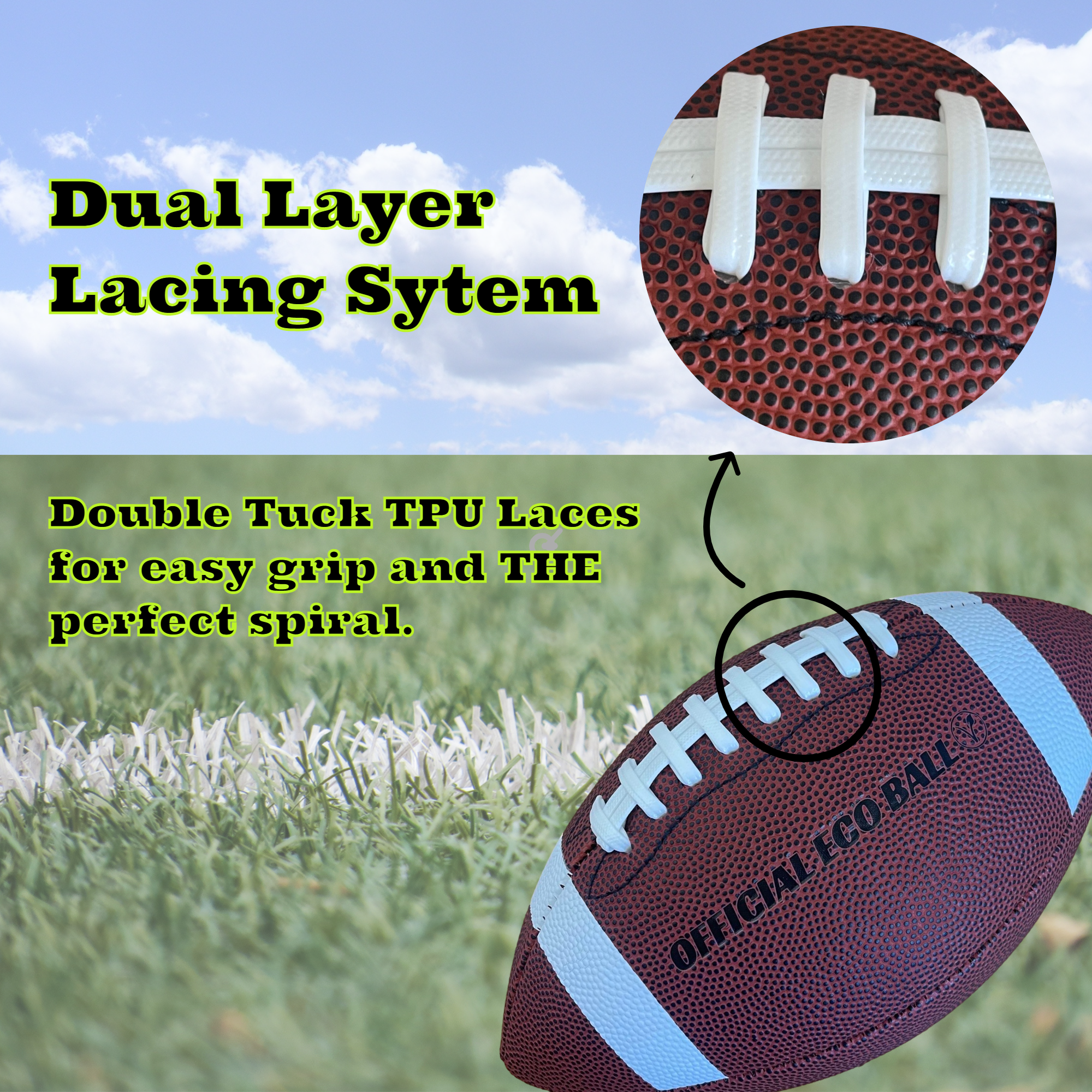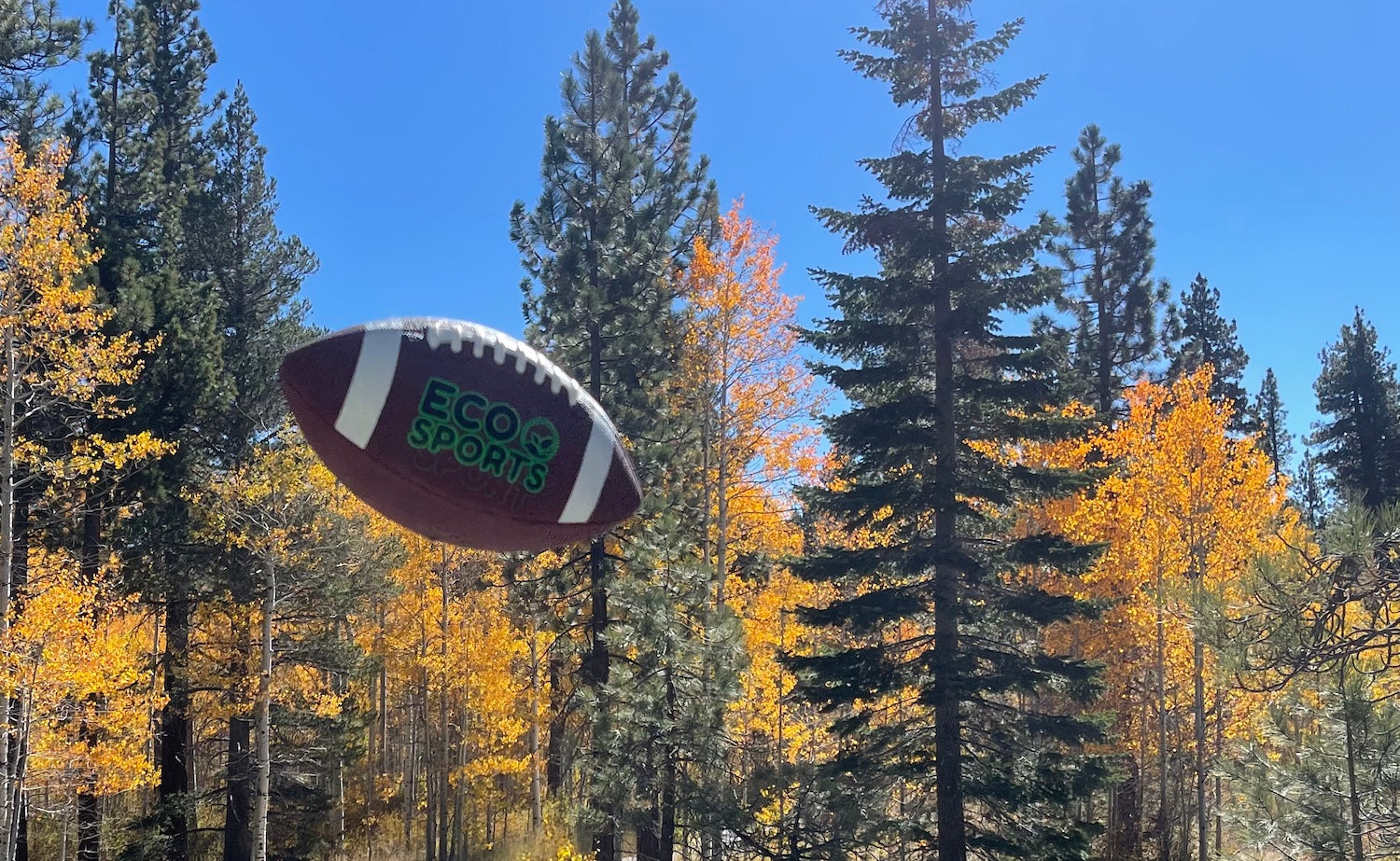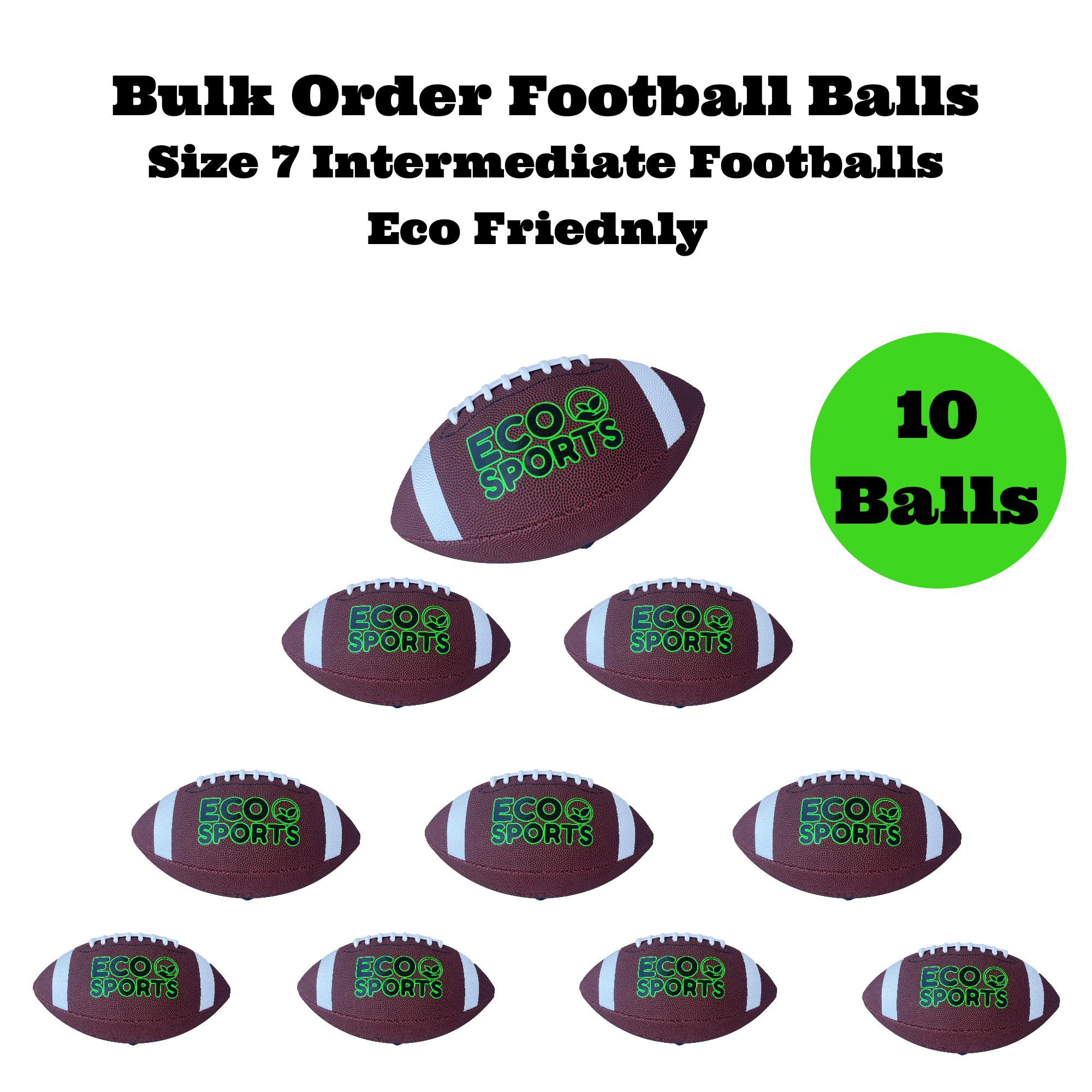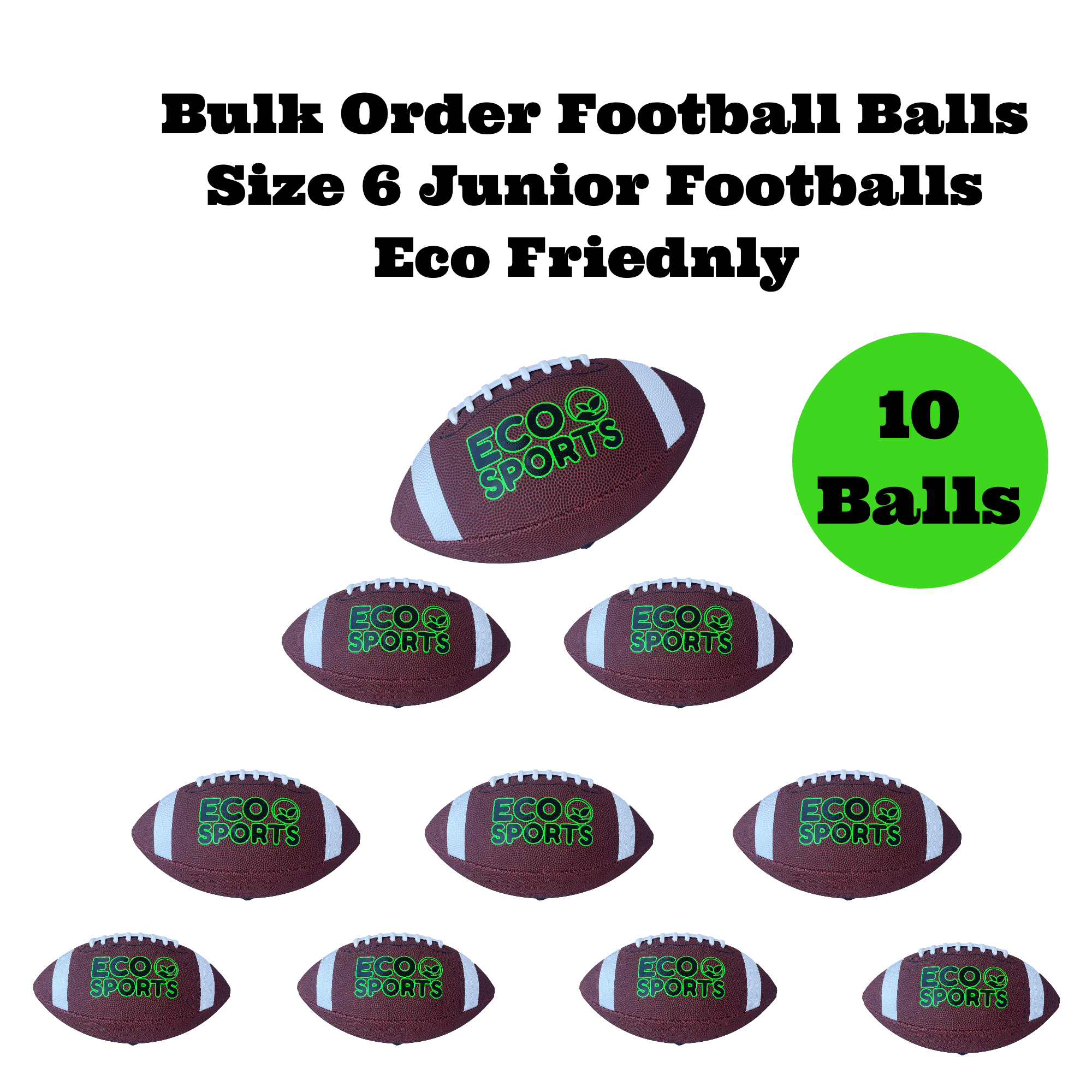 Football Team Pack - All Sizes Footballs
Free US Shipping
We offer free standard shipping on all domestic orders in the United States.

30-Day Returns
We offer a 30 day return policy on all orders. If you have questions about your order, please contact us here.

24/7 Service
Message us any time and we will get back to you as soon as possible.
Free shipping on all orders (US ONLY) & hassle-returns
The Best Bulk Footballs For Schools, Camps, Training, & Games
For all Ages & Levels!
NON-TOXIC
BIODEGRADABLE MATERIAL
VEGAN
CRUELTY-FREE
COMPOSTABLE PACKAGING
What Makes our Eco Footballs Unique
Made With TPU: Environmentally friendly Vegan material

High Quality, Durable, long-lasting construction and materials

Tacky grip providing smooth passes and catches

Perfect For Any Level & Any Player?

Made for Outdoor play & can handle any weather condition

Non-Toxic, BPA & Phthalates Free For Kids

Better for The Planet & The Environment

Shipped From California
Sustainable Football Non-Toxic Material
Eco Sports' full line of football balls are designed with a protective layer ensuring both durability and long-lasting play. The vegan material in our signature layered design will hold up for countless hours of practice and in a variety of conditions. When the ball's life is finally over, the TPU is biodegradable or Recyclable.
Read More About TPU!
Where To Play
This environmentally-friendly football can be used in a variety of events, including pick-up games at the YMCA, high school games, and even practicing in the backyard by yourself. No matter the occasion, Eco Sports has created a ball that fills your unique playing needs, while also being eco-friendly.
INTERMEDIATE FOOTBALL SIZE CHART
Age
Football Size
Football Weight
Ages 9 and under

Pee-Wee
Size 5

10 ounces

Ages 10-12

Junior
Size 6

11 ounces

Ages 12-14

Intermediate/Youth
Size 7

12.5 ounces

Ages 14 & up

Official
Size 9

14-15 ounces
Are You A School or A Coach? Do You Want to order in bulk?
Feedback From Our customers
Questions?
We've got answers
Quick Delivery
Please allow 3-5 Business days for your order to arrive. Due to Covid-19 small shipping delays may occur.
Secure Payment
We accept PayPal, Visa, and Mastercard through our secure payment processor at checkout
30 Day Returns
If you are unhappy with your purchase or if anything is wrong with your order, we will send you a refund and return label
24/7 Support
Our Support Staff will read all emails within 1 business and get back to you right away.