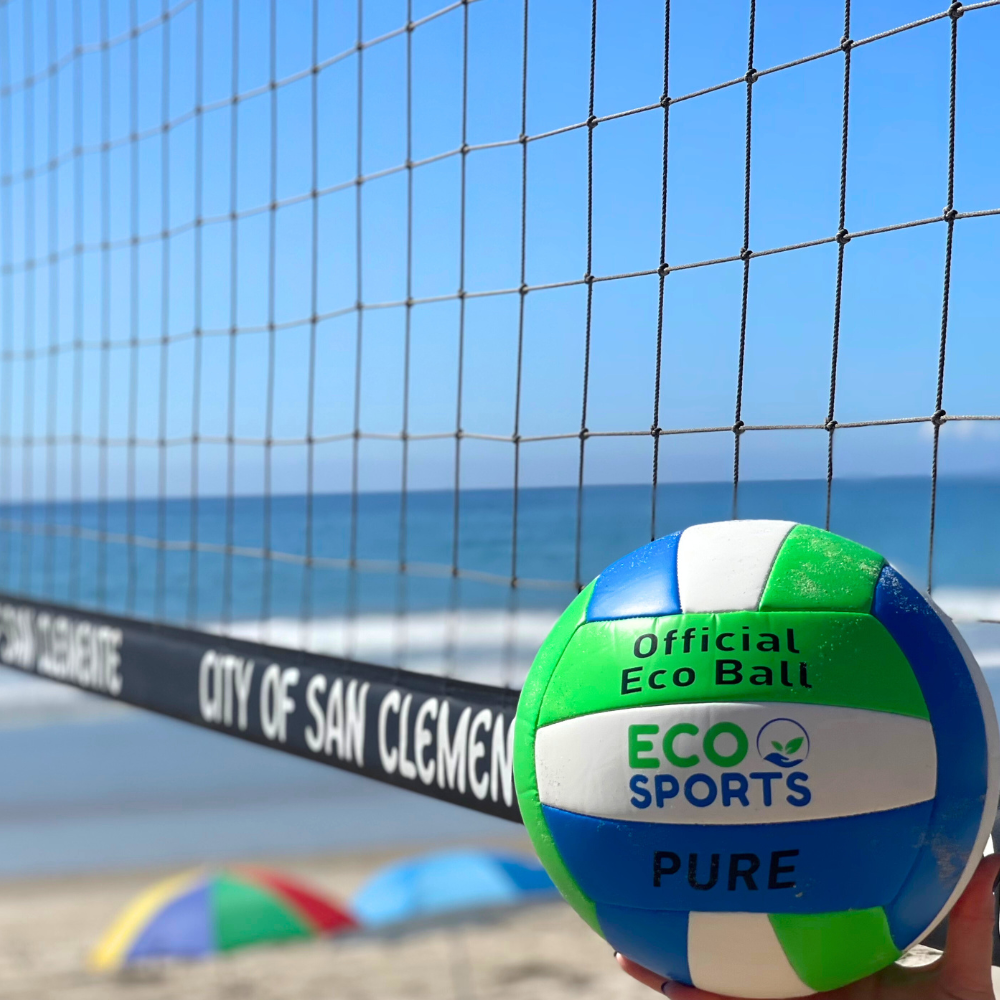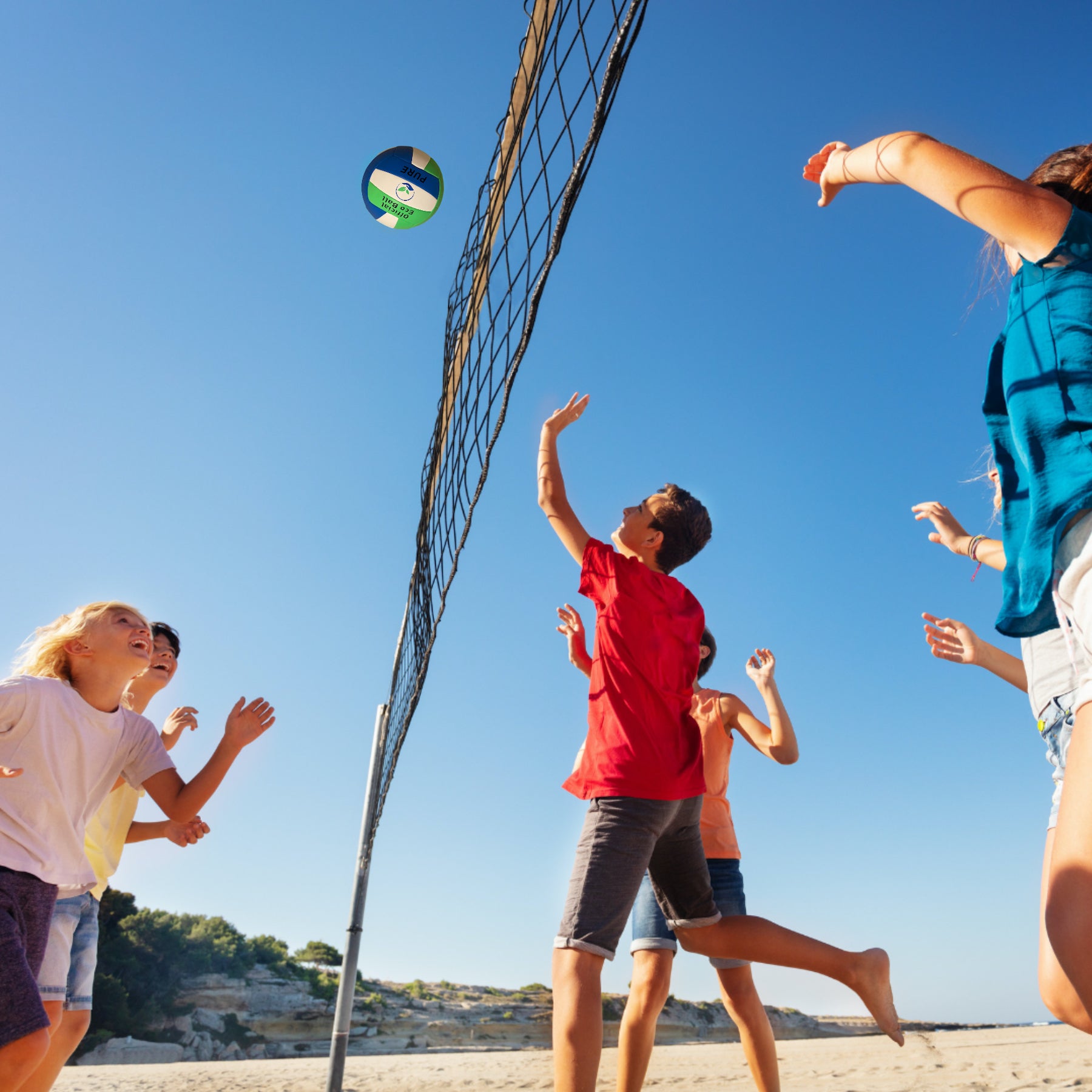 Beach Volleyball
Best Beach Volleyballs for All Ages & Levels

Eco Sports' beach volleyball targets players of all ages and skill levels, as it's never-before-seen indoor design is made entirely of environmentally friendly products. The blue, white, and neon yellow design is extremely eye pleasing, and it is quite the sight to see the bright colors of vegan products flying through the air on a serve.

Pure Vegan Long Lasting Durable Youth Outdoor Volleyballs

The exterior vegan leather combined with the bladder on the interior is meticulously constructed to ensure no tears, despite how hard you play. The ball gets its long lasting and durable qualities from the vegan products used in the entirety of the ball, making it the highest quality resource efficient ball on the market. This ball can be taken to the beach for years before being replaced, as the eco-friendly products ensure no sand enters and ruins the ball. 

Eco Friendly Sand Volleyballs Boys & Girls

The Pure Beach Volleyball is suitable for all players. Whether you're a professional, trying to be the next beach volleyball olympian, or just want to have a great time at the beach with friends, using the Eco Sports Pure Beach Volleyball is guaranteed to produce fun with it's lightweight, eco-friendly design.
Eco Sports Volleyball Features

Made with TPU: Environmentally friendly, manufactured with sustainable materials
High quality design and vegan materials
Soft texture for sets, bumps, serves, and spikes
For all ages and skill levels
Durable, long-lasting construction and materials
Marked with official Eco Sports logo
Shipped from California

Free US Shipping
We offer free standard shipping on all domestic orders in the United States.

30-Day Returns
We offer a 30 day return policy on all orders. If you have questions about your order, please contact us here.

24/7 Service
Message us any time and we will get back to you as soon as possible.