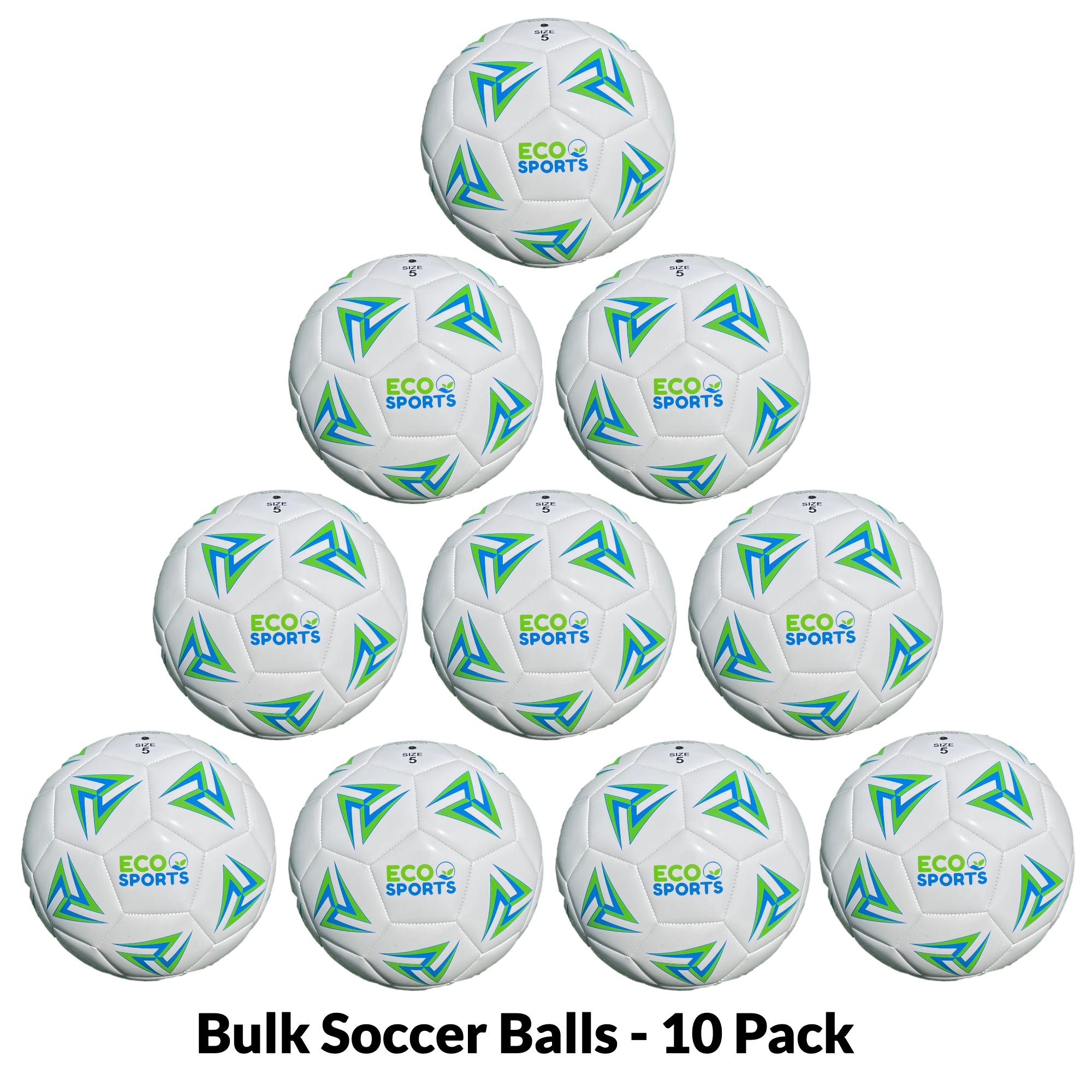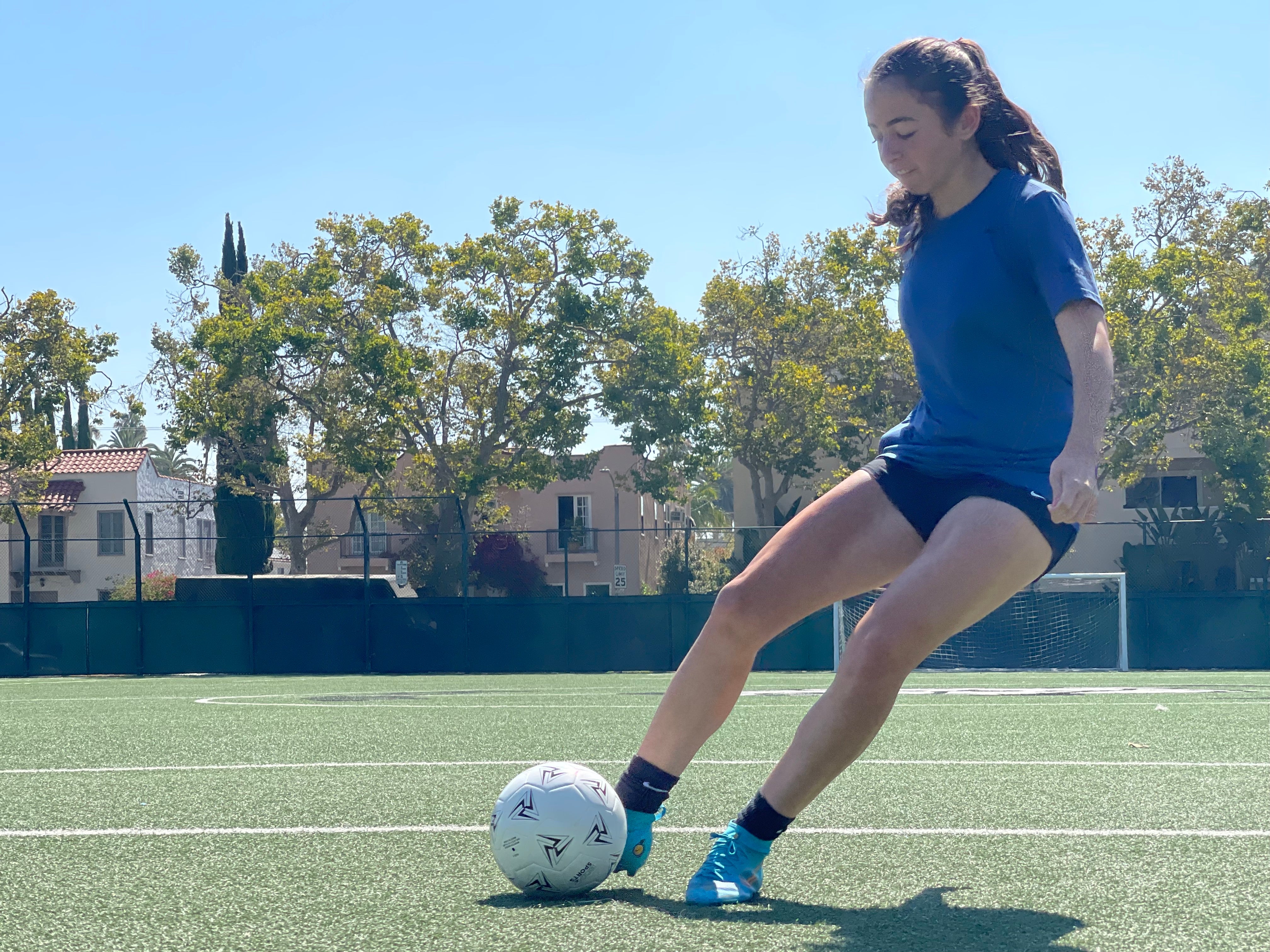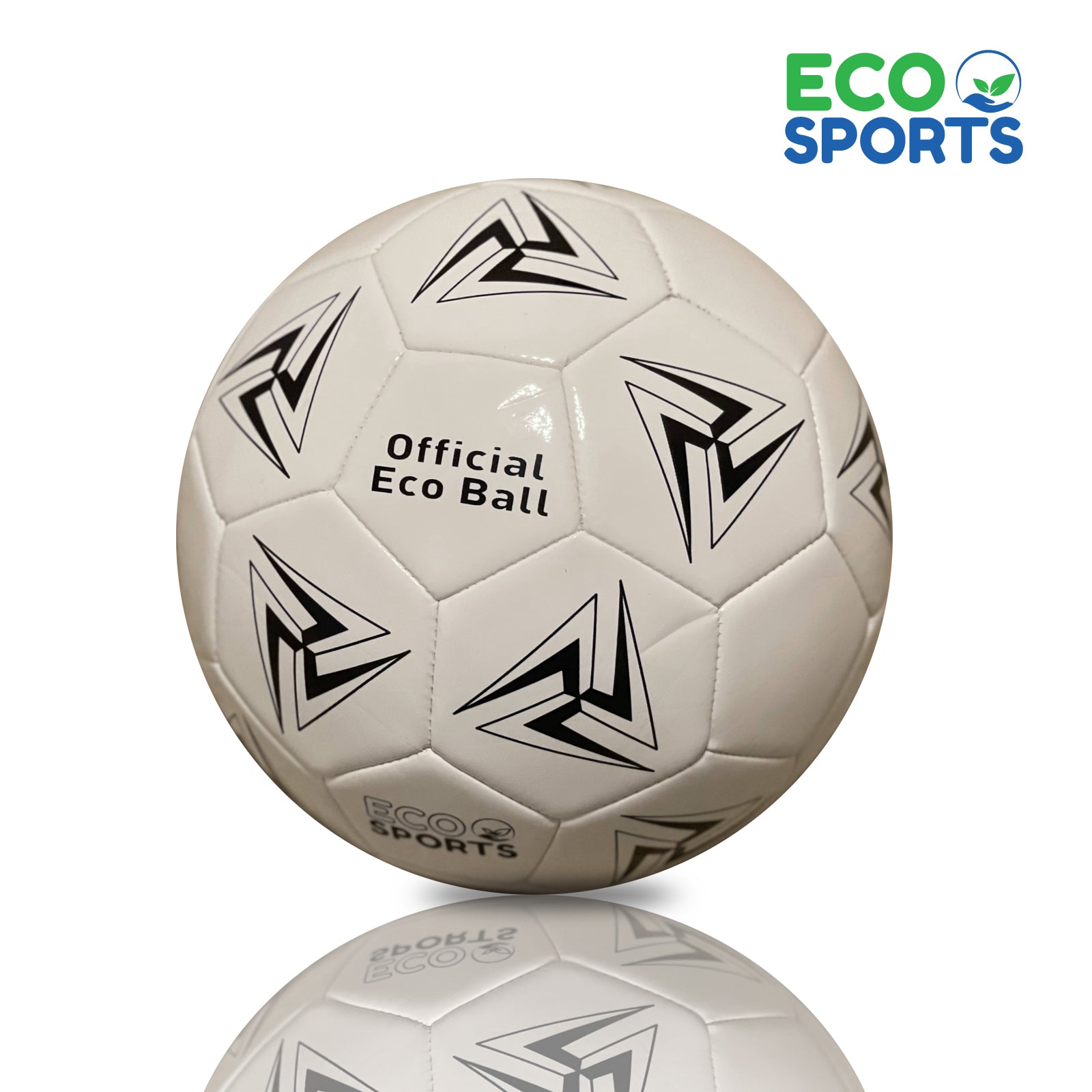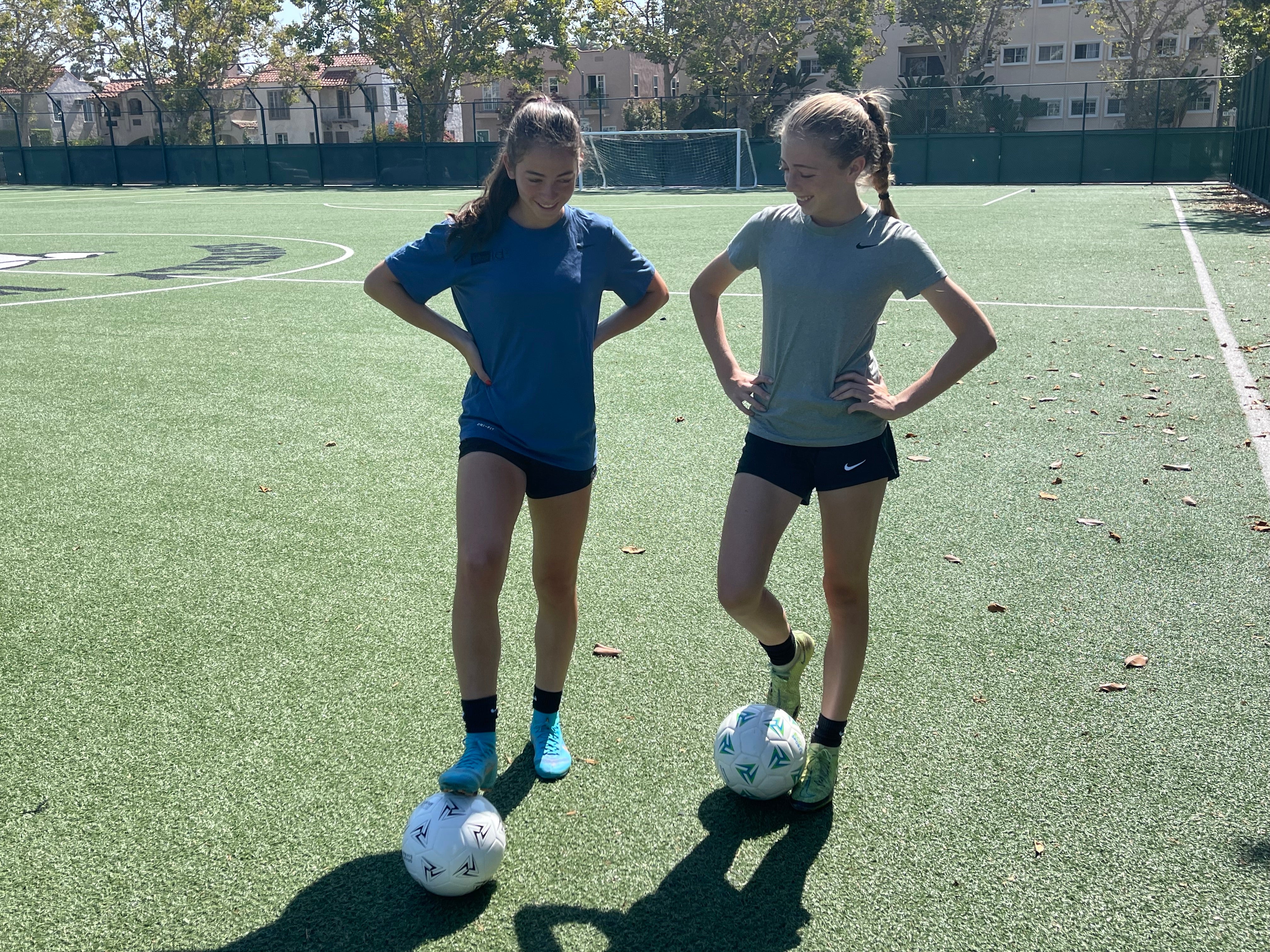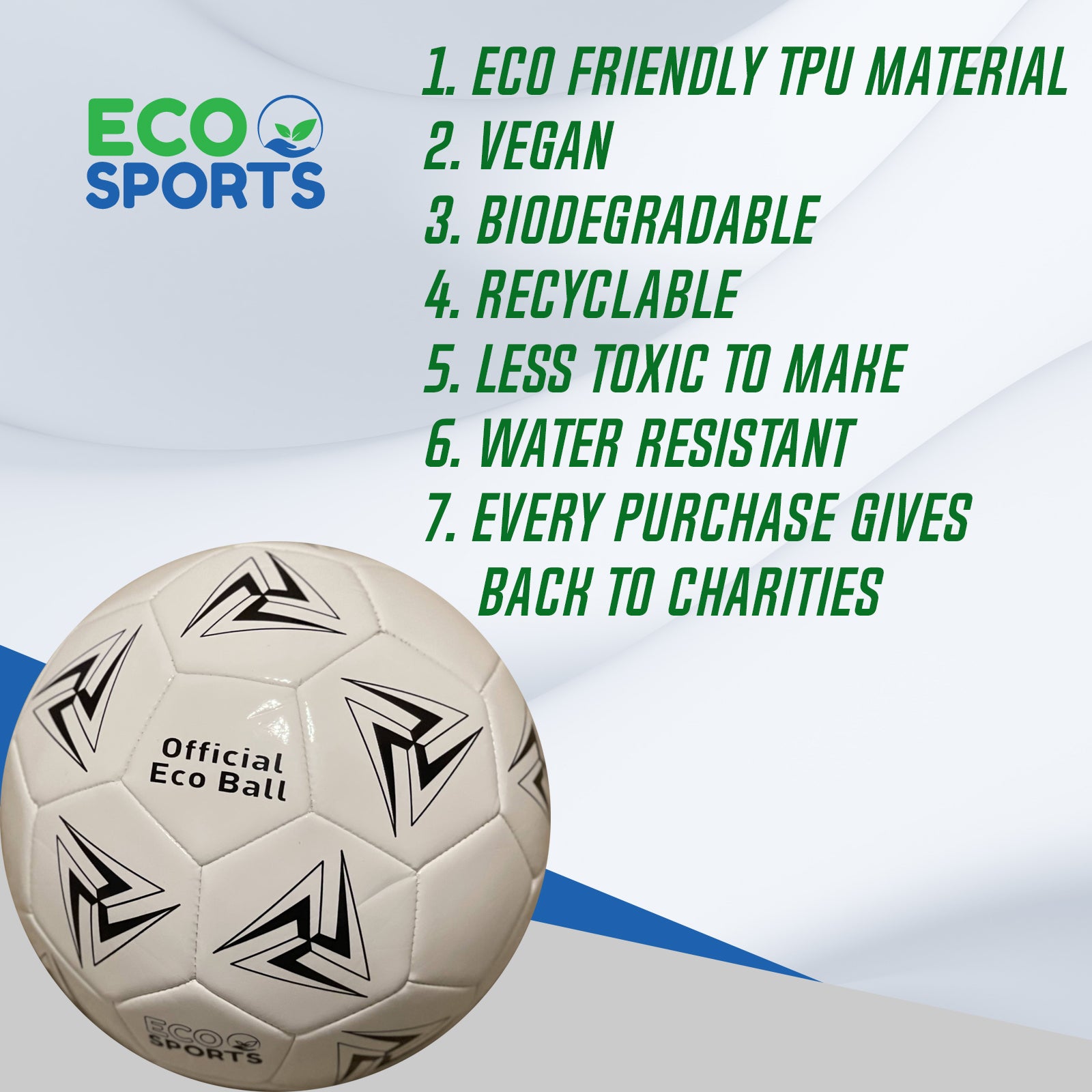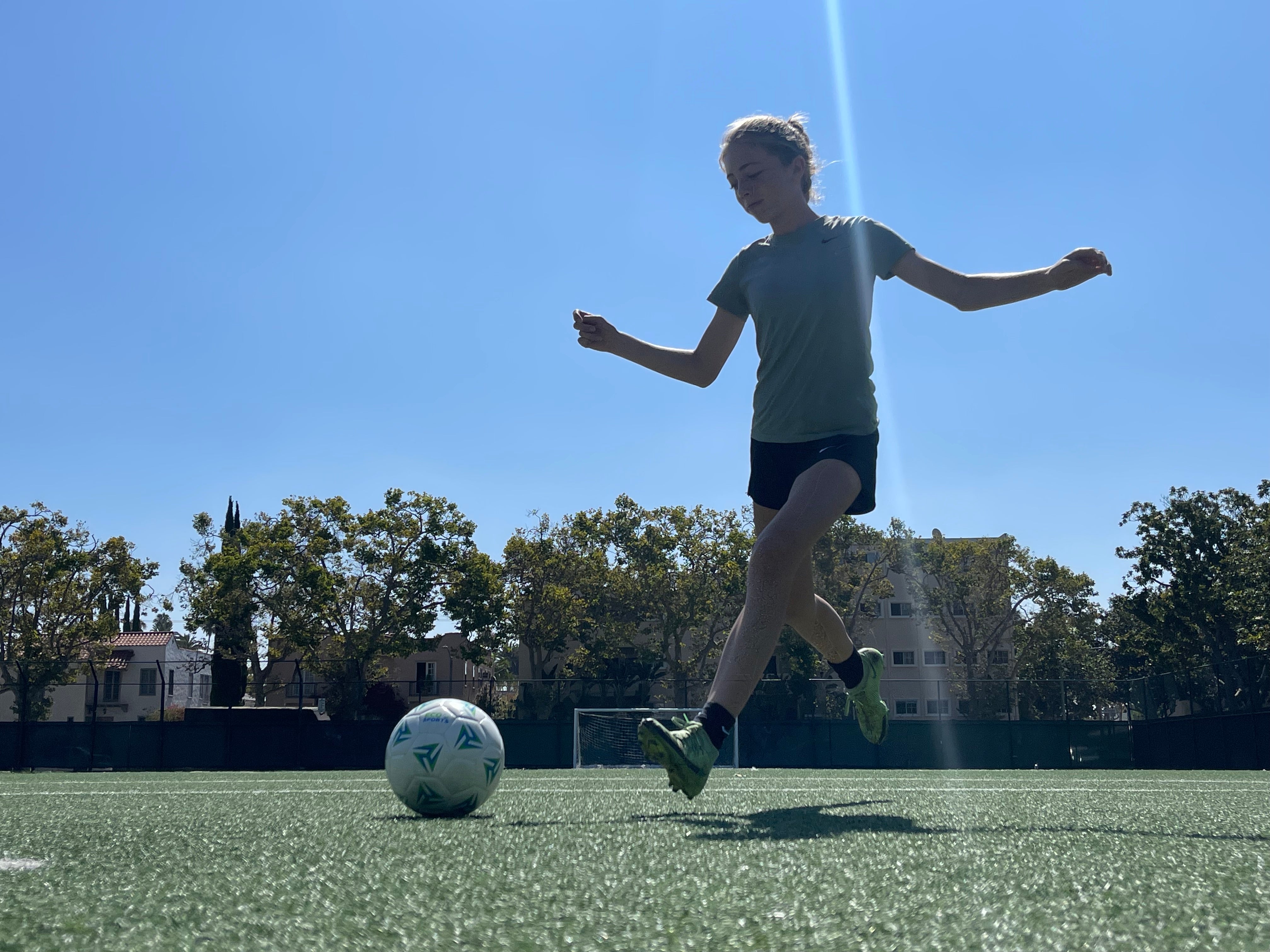 Soccer Ball Team Pack (10 x Soccer Balls)
Bulk Soccer Balls Ordering — Sizes 3, 4 & 5 Eco-Friendly Soccer Balls
Eco Sports' 3 sizes of soccer balls, sizes 3, 4 & 5 can be ordered in bulk at a discount. Be sure to reference the sizing chart below to understand the ideal size for your players.

Traditional, mass-market soccer balls are made using PVC – a highly toxic material containing chemical additives that greatly impacts our health and our planet. Our soccer balls are produced using TPU with a TPE inner layer lining – two materials which are fully degradable that still allow for superior control of the ball while maintaining excellent durability. Our soccer balls are less toxic than conventional balls, recyclable & biodegradable, as well as cruelty-free. Eco Sports is committed to changing the way traditional sporting goods impact the environment and animals, and with each purchase of our eco-friendly, vegan sports balls, you are helping us with our mission, one ball at a time.
Inflation Instructions
For a soccer ball to work properly, it needs the right amount of air. To inflate a soccer ball, you will need to locate the air valve, which is usually marked by a tiny black hole on the surface of the ball. The hole allows the valve, which is located inside the ball, to open and close, allowing air to enter and the ball to retain its air.
To deflate, use a ball pump or needle to release air at a slow, even pace to protect the internal bladder of the ball.
Sizing Chart
| | | | |
| --- | --- | --- | --- |
| | Competition/Regulation | Youth | Kids |
| Size | 5 | 4 | 3 |
| Circumference (inches) | 27 to 28 | 25 to 26 | 23 to 24 |
| Weight (grams) | 410 to 450 | 350 to 390 | 300 to 320 |
| Recommended age* | 12 and up, including adults and professionals | 8 to 12 | 5 to 8 |
| Play Levels* | U13, U14, U15, U16 and above | U9, U10, U11, U12 | U5, U6, U7, U8 |
* always confirm size with your coach or league
Free US Shipping
We offer free standard shipping on all domestic orders in the United States.

30-Day Returns
We offer a 30 day return policy on all orders. If you have questions about your order, please contact us here.

24/7 Service
Message us any time and we will get back to you as soon as possible.
Free shipping on all orders (US ONLY) & hassle-returns
The Best Bulk Soccer Balls For Schools, Camps, Training, & Games
For all Ages & Levels!
NON-TOXIC
BIODEGRADABLE MATERIAL
VEGAN
CRUELTY-FREE
COMPOSTABLE PACKAGING
What Makes our Eco Soccer Balls Unique
Made With TPU: Environmentally friendly Vegan material

High Quality, Durable, long-lasting construction and materials

Water Resistant Grip Perfect for Kicking, Passing, & Shooting

For All Ages & Level - Match Ready!

Made for Indoor play & can be used outdoors

Non-Toxic, BPA & Phthalates Free For Kids

Better for The Planet & The Environment

Shipped From California
Sustainable Soccer Ball w/ Non-Toxic (BPA Free) Material
Eco Sports' full line of basketballs balls are designed with a protective layer ensuring both durability and long-lasting play. The vegan material in our signature layered design will hold up for countless hours of practice and in a variety of conditions. When the ball's life is finally over, the TPU is biodegradable or Recyclable.
Read More About TPU!
Where To Play
This environmentally-friendly football can be used in a variety of events, including pick-up games at the YMCA, high school games, and even practicing in the backyard by yourself. No matter the occasion, Eco Sports has created a ball that fills your unique playing needs, while also being eco-friendly.
ADULT SOCCER BALL SIZE CHART
| | | | |
| --- | --- | --- | --- |
| | Adult | Youth | Kids |
| Size | 5 | 4 | 3 |
| Circumference | 27 to 28in | 25 to 26in | 23 to 24in |
| Weight | 410 to 450g | 350 to 390g | 300 to 320g |
| Recommended age* | 12 and up | 8 to 12 | 5 to 8 |
| Play Levels* | U13, U14, U15, U16 | U9, U10, U11, U12 | U5, U6, U7, U8 |
* always confirm size with your coach or league
Order An Individual Soccer Ball
Are You A School or A Coach? Do You Want to order in bulk?
Feedback From Our customers
Questions?
We've got answers
Quick Delivery
Please allow 3-5 Business days for your order to arrive. Due to Covid-19 small shipping delays may occur.
Secure Payment
We accept PayPal, Visa, and Mastercard through our secure payment processor at checkout
30 Day Returns
If you are unhappy with your purchase or if anything is wrong with your order, we will send you a refund and return label
24/7 Support
Our Support Staff will read all emails within 1 business and get back to you right away.